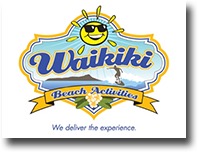 <!#43START>
Waikiki Beach Activities's Role In The IUCN Summit In 2016


This Waikiki Beach Activities (WBA) History Moment tells of WBA's role in the
First International Union of Conservation of Nature (IUCN) Summit that was held in Hawaii
. 

WBA was asked by Governor Ige's Office to kokua the State by coordinating the opening
VAKA Ceremony
to be held on September 1, 2016. 

The formal Summits opening followed the Polynesian "
VAKA Ceremony
," and that was held on Duke's Beach fronting Tropics and on the Pier. It started at 6:00 am and was pau by 7:30 am. The 25 South Pacific Nations, that came from Tahiti to Samoa from Tonga to the Cook are called the Moana Pacifika and they all participated in the opening VAKA Ceremony.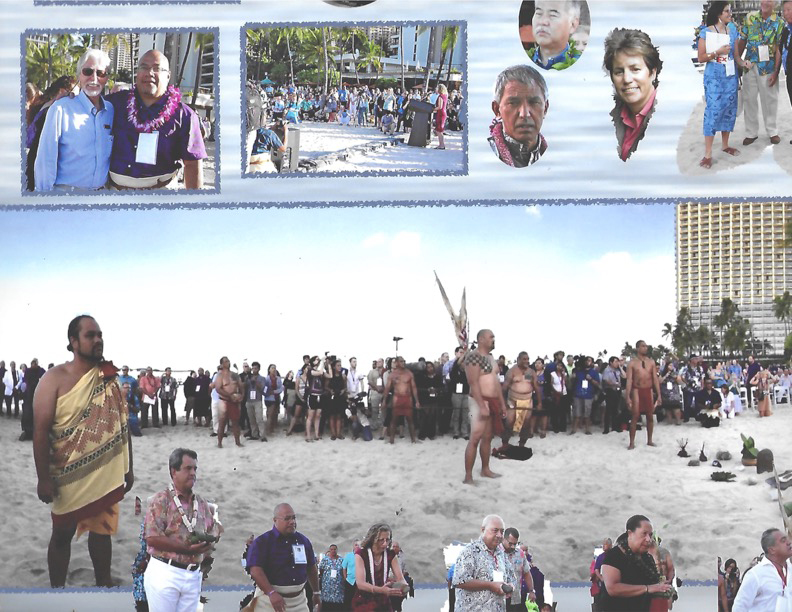 Photo Around 6:00 am of the crowd that was gathered on Duke's Beach for the VAKA Ceremony.
Photo Credit: Kay Hampton

 
Three catamarans, "Hikianlia", "Hawaiiloa" and "Mo'okiha O Pi'ilana" all similar in size to "Hokulea" brought the Moana Pacifika Leaders to the Hilton Pier where WBA assisted their disembarking.  Once gathered on the pier we moved them to Duke's Beach to participate in the VAKA Ceremony.
 

The Polynesian Voyaging Society
under the control of Tua Pittman and Nainoa Thompson co-managed the VAKA Ceremony with President Obama, Gov. Ige the Mayors of Oahu, Maui, Kauai, the Big Island among the attending guests. Jerry Gibson and Gov. Ige were also speakers at the VAKA Ceremony on the beach.
 
The world press, HPD, DLNR and the Secret Service provided additional security. 
History was being made that morning
at this first IUCN Summit and WBA played an important role in its successful opening.
 
I first became aware of the gravity of
King Tides
and its growing impact on most of the islands in the Pacific while attending the IUCN. Many of the leaders from the 25 South Pacific nations spoke at the Summit, each telling of how they were adapting to the reality of King Tides on their nations.  They described the ongoing flooding, erosion and devastation that was increasingly taking place. The IUCN was a wakeup call for WBA.
 
 
PS, here is what PacIOOS, the international Scientific Weather and Wave mentoring organization said about WBA's King Tide efforts for Hilton Hawaiian Village Hotel in their Pacific Ocean Report in 2021.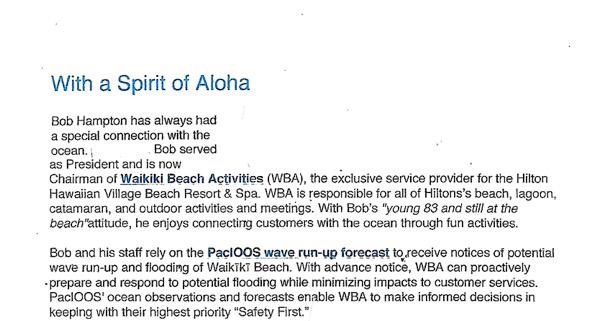 <!#43END>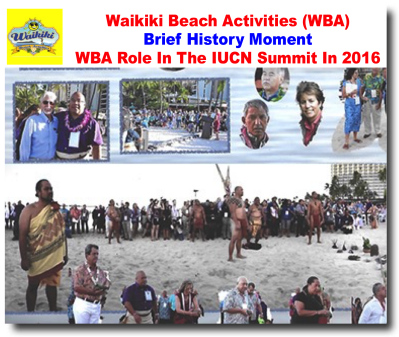 ref no:35199
Waikiki Beach Activities is Hilton Hawaiian Village Hotel's Beach service, providing beach activity rental equipment, packages and coordination
Waikiki Beach Activities's Role In The First International Union of Conservation of Nature (IUCN) Summit

Featured Product/Service
<!PDF LINK>
<!#999SPACERStart>
<!#999SPACEREnd>
Please send questions about this website to