<!HEADER START>
<!TITLE START>

We are all Ambassadors of Aloha

<!TITLE END> <!SOCIAL SECTION START>
<!HEADER END>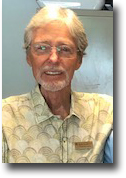 <!#43START>
We are all Ambassadors of Aloha
"He broke his own world record in the 100-yard freestyle and at meets end, the tally showed three world records." I'm repeating what was written about Duke Kahanamoku in 1916, when Duke won We are all Ambassadors of Aloha
six Olympic metals between 1912 and 1932, satisfaction and fame were his only rewards. In those days Olympic athletes did not get paid; they were amateur athletes. Duke had learned to swim in the ocean in front of his home in Kalia (now the Hilton Hawaiian Village). Duke had his own swimming style coined the "Kahanamoku kick." Between meets, Duke would strum his ukulele and talk story. It was obvious to the world that Duke was "Aloha" powered.
Tourists industry experts tell us Hawaii's two most important market virtues are:
Hawaii's Aloha Spirit imbedded its rich Culture/Heritage (song, dance, language, etc.)

Perfect weather year-round (warm weather, beautiful natural scenery)



At the top of our list of virtures is the Aloha Spirit. You can't always put into words or ads what the "Aloha Spirit" is because it is a "sense," a way of living one's life. This "sense" was exemplified by the great Hawaiian, Duke Kahanamoku, throughout his lifetime.
Even though we always celebrate Duke Kahanamoku as Hawaii's greatest waterman, Duke's Spirit of Aloha continues to have the most powerful role in Hawaii today. Duke's legacy, as that of Hawaii's Official Ambassador of Aloha, is inbred into Hawaii's service industry. This Spirit of Aloha continues to be the fiber that is weaved into Hawaii, its people, its land and its culture.
Many years ago, Duke wrote; "Aloha is the key word to the universal spirit of real hospitality, which makes Hawaii renowned as the world's center of understanding and fellowship." Duke had it right, and when the rest of the world finds out that Hawaii is "the world's center of understanding and fellowship" they will come.
With stiff competition from powerful resorts, rising cost of airfares and reduced airlift, we need to go back to Hawaii's core values and take up our individual roles as Hawaii's Ambassadors of Aloha.
Aloha,
Bob Hampton
President
Waikiki Beach Activities
<!#43END>
ref no:32234
<!#999SPACERStart>
<!#999SPACEREnd>
<!#999SPACERStart>
<!#999SPACEREnd>
Please send questions about this website to
webmaster